Viewing my company details

Once you have successfully logged into eTender you can view your company details and maintain company contacts.
From the My tender listing click on

The following page will be displayed.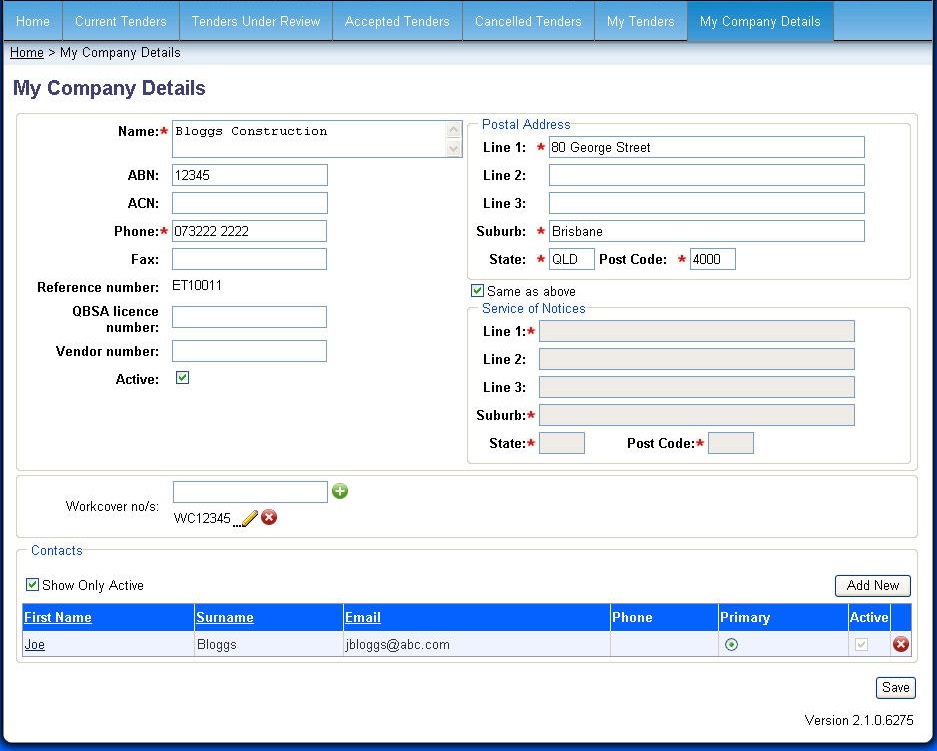 If you are registered with PQC then you will only be able to view your company details. If you need to change any of your company details then please contact the PQC Registrar.
If you not registered with PQC then you can update your company details. To change your company details enter the correct information in the fields provided and click on

The contacts for your company are listed at the bottom of the My Company Details page. You can add, maintain and delete or deactivate contacts for your company.
The primary contact is the person in your company that will receive notifications when other users apply to tender, request a password and change their password. These notifications ensure that you will be alerted when there is any unauthorised access to eTender on your company's behalf.