Viewing my tenders

Once you have successfully logged into eTender the My tender listing will be displayed. This page will show the following:
Tenders that you have added to your watch list. These are tenders that are not on your My tenders listing but which you would like to access in the future ;

Select tenders where you have been invited to tender;

Open tenders that you have successfully applied to tender on;

Open tenders that you are eligible to apply to tender on;

Tenders from which you have withdrawn; and

Tenders where your tender has been accepted.
These sections are shown below: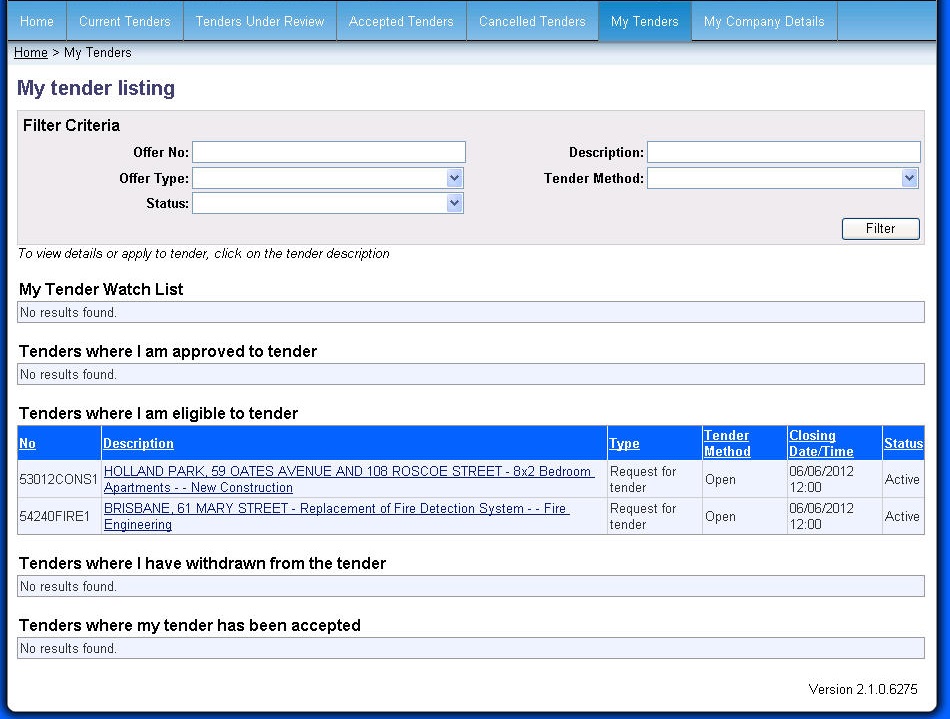 To access tender documents and to submit a tender for a specific tender click on the description of the tender and the Tender Details page will be displayed.
If you have any enquiries about the tender, you can send an email to the contact displayed on the Tender Details page.