Requesting a Password

If you been invited to tender, you will receive an email providing you with details that you need to request a password and then log in to eTender.
To request a password
1. From the eTender Home page click on
, the eTender Login page is displayed.
Click on
The Request a Password page is displayed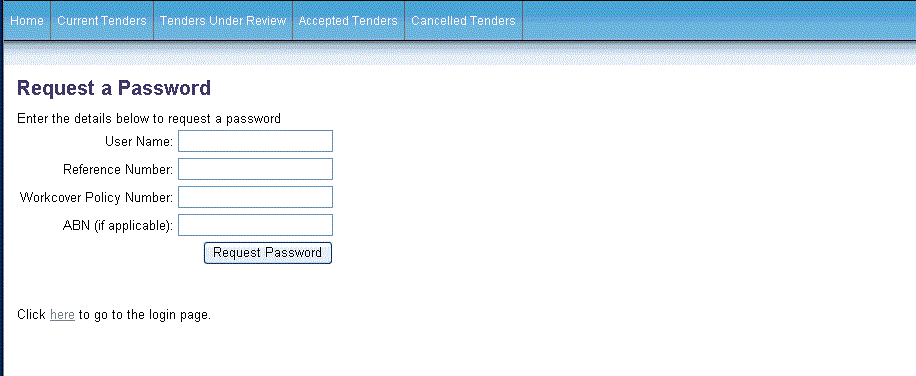 Enter your , , and and click

If you have entered all the details correctly then a password will be displayed in bold text on the screen
This is a one-time password which can be used to login to eTender.